***Producers Shipping to OLEX (week of July 4th) MUST PREREGISTER for the Tuesday and Friday Sales***
Ontario Goat is pleased to announce it's 2022 Board of Directors:
Murray Lewis, President, Branchton
Amy Vingerhoeds, Vice-President, Hensall
Christopher Orr, Vice-President, Listowel
Sarah Kay, Secretary, Roslin
Kiley Dekraker, Aylmer
Josh Landman, Grand Valley
James Korvemaker, Wyoming
Michele Bowering, Ilderton
Wim Vandepol, Ingersoll
General Manager: Cecilia Diebold, Cobourg
---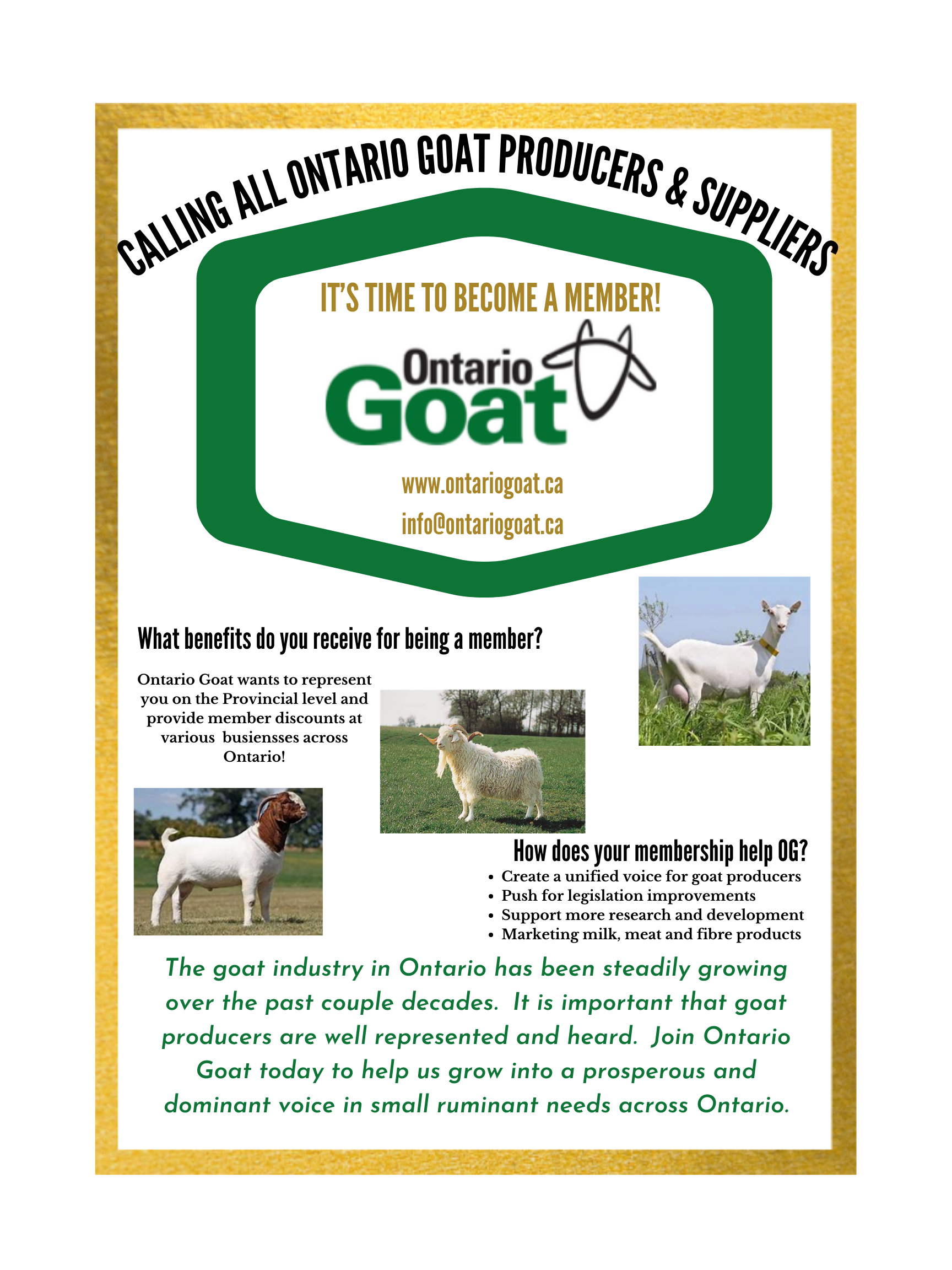 2022 MEMBERSHIP IS OPEN!
Check out the "About Us" tab to register now!
---
Ontario Goat represents Ontario's dairy, meat and fibre goat farmers with a united voice. We are dedicated to enhancing the goat industry through education, collaboration, innovation and strategic alliances.
---
Check out our "Goat Gazette" Archives for goat production tips and information. Click here to see the archives.
---
See the "Real Dirt Road Trip" visit to a dairy goat farm:
Watch our Ontario Goat Farm Tour: